SplatMaster
Packages for children
Small package
Marker + mask + 50 balls + uniform + gloves = 25zł
Average package
Marker + mask + 100 balls + uniform + gloves = 35 zł
Big package
Marker + mask + 200 balls + uniform + gloves = 55 zł
Additional 50 balls - 20 zł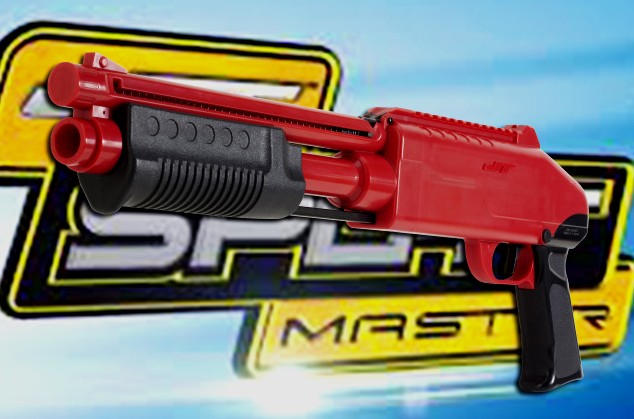 Marker shotgun to play SPLATMASTER
SplatMaster is simply paintball for children. In this game like paintball markers shoot balls filled with paint.
Differences:
* Less weight and caliber balls: Splatmaster - 0.5 inch Paintball - 0.68 inch.
* Reduced muzzle velocity Balls: Splatmaster - 110-140 fps, Paintball - 260-300 fps (feet per second)
* Much lighter markers, made of lightweight but durable plastic: do not require a connection of the gas cylinder.
* The game is played on a smaller distance. Markers shoot "fire" single (ie not get hit series). After each shot, you need to reload it.
* The magazine marker is located 15 balls.
* The sum of these changes is fun "little paintball" where the impact force balls is suitable for children from 7 years old. A hit is felt, the ball crashes into leaving the characteristic "splat" but there is no pain and bruising.
SHOOTING PAINTBALL for children
100 PAINT BALLS WITH PAINT/OS = 30 zł
Shooting for the purposes placed on the field for the game (shields, bottles, cans, balloons)